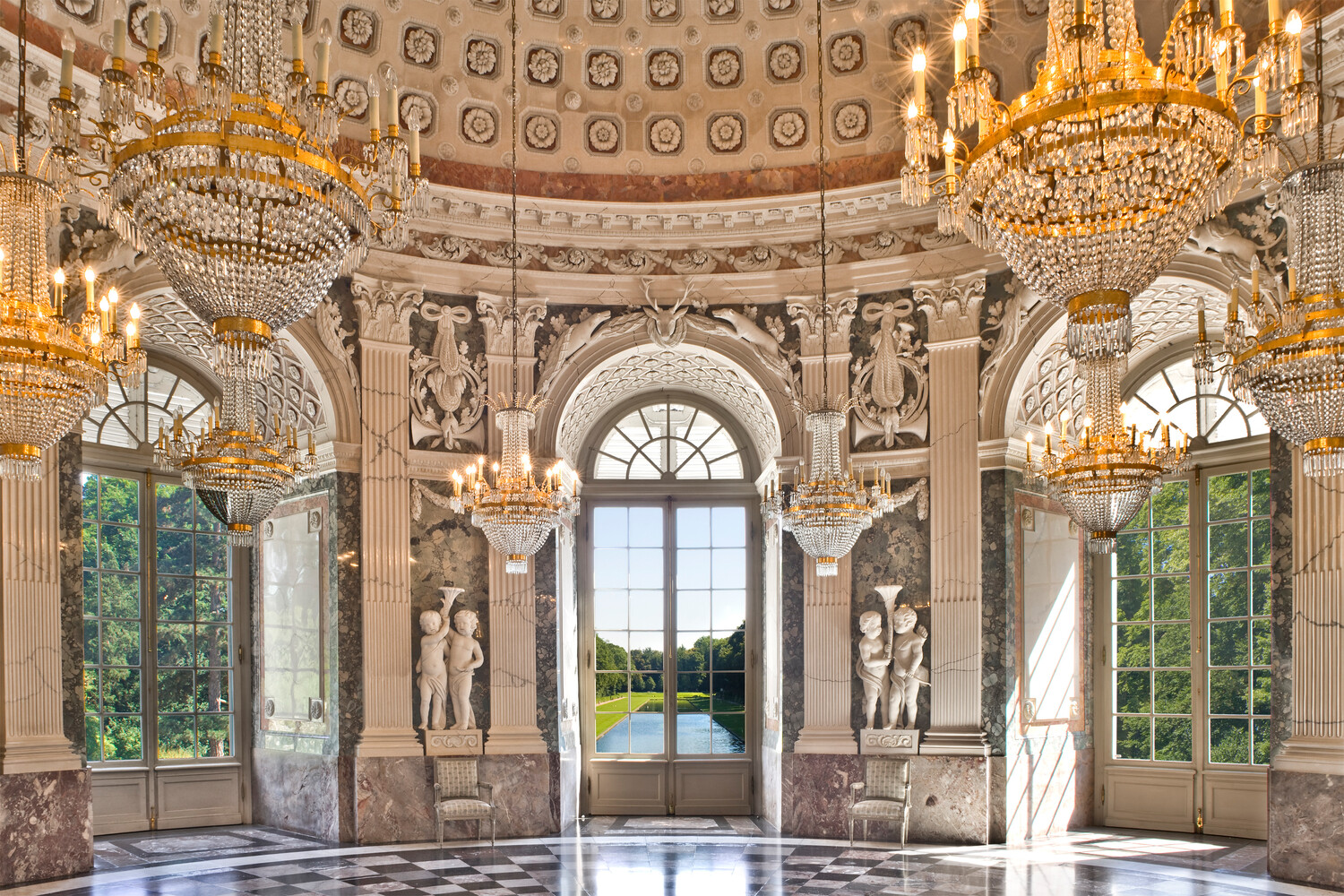 Benrath Palace is a stately pleasure palace in the south of Düsseldorf designed on the French model. Completed in 1770, the "Maison de plaisance" was considered at the time to be superbly organized and comfortable. 
The virtual 3D tour gives you an insight into the Corps de Logis - the main building of the five-part palace ensemble - as well as into courtly life in the late 18th century.
In 1755, Elector Carl Theodor von Pfalz-Sulzbach commissioned his French building and garden director Nicolas de Pigage to erect a pleasure and hunting palace for summer residence at the gates of the city. The result was an ultra-modern building with four floors at its core and connected to its wing buildings by underground passages. Parts of today's furnishings come from the original inventory of the castle, which was inhabited until 1911. Among them carved console tables, powder tables and game tables decorated with inlays.